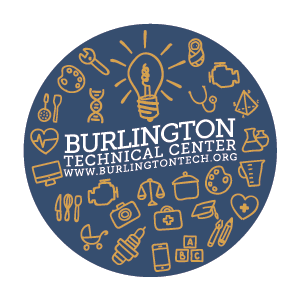 BSD has announced a final candidate for the BTC Director position. Fieh Chan is an assistant principal in Milton, former assistant principal in BSD, and former STEM Academy and Outreach Coordinator for Stafford Technical Center. Staff and Community members are invited to meet the candidate on Thursday, May 12. Staff will meet the candidate in person and the community is invited to attend a virtual conversation with the candidate via Zoom at 6:30 PM. Mr. Chan's complete bio can be found below along with a feedback form for stakeholders.
Feedback Form
Thank you for attending our session with Mr. Chan. Please complete our feedback form by Sunday, May 15!
Candidate Bio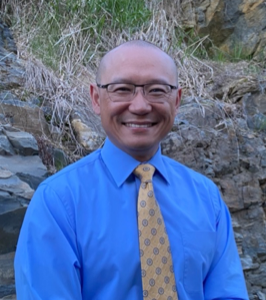 Fieh Chan
My name is Fieh Chan, and I am in my third year as Assistant Principal at the Milton Elementary School in Milton, Vermont. I began my education career in Maryland as a high school mathematics teacher and after relocating to Rutland, Vermont continued teaching at Rutland High School. After a decade of teaching multiple levels of high school mathematics, I stepped into a grant funded position at the Stafford Technical Center – designing, implementing, and recruiting for a new Science, Technology, Engineering, Math (STEM) engineering program of study. The position provided me with valuable experience around program development and implementation, development of student-centered curriculum, and collaboration with regional schools and communities. This resulted in the launch of a successful STEM Engineering Program that built in opportunities for numerous industry recognized credentials and dual enrollment credits.

After leaving my position at the Stafford Technical Center I was fortunate to continue my
professional journey and grow my leadership skills. Prior to my current position, I served as the
Assistant Principal at Edmunds Middle School. My time in the Burlington School District allowed
me great opportunities to grow my practice to better address issues of equity through a lens of
restorative practices. This is work I have carried forward in my current position – focusing on
equitable access to high quality universal instruction for all students and restorative practices
both as a vital community building tool and to repair harm.
My leadership approach focuses on collaboration, building a shared culture, student voice and
choice, and clear communication processes. I am a firm believer in building relationships and
partnering with families within our community to support all students to ensure successful
outcomes. My varied background as a secondary classroom teacher, a coordinator at a regional
technical center, and as a building leader at the middle and elementary levels has given me a
unique and innovative perspective on how to best impact school change to maximize student
learning opportunities.
I enjoy spending my time away from work recharging with my wife, two sons, and our French
Bulldog Winston. On weekends I can often be found watching my two sons playing lacrosse,
skiing with my family, or just out walking Winston. When I get a chance, I also enjoy gardening,
mountain biking, generally staying active, and enjoying all that Vermont has to offer.