Your Instructor(s)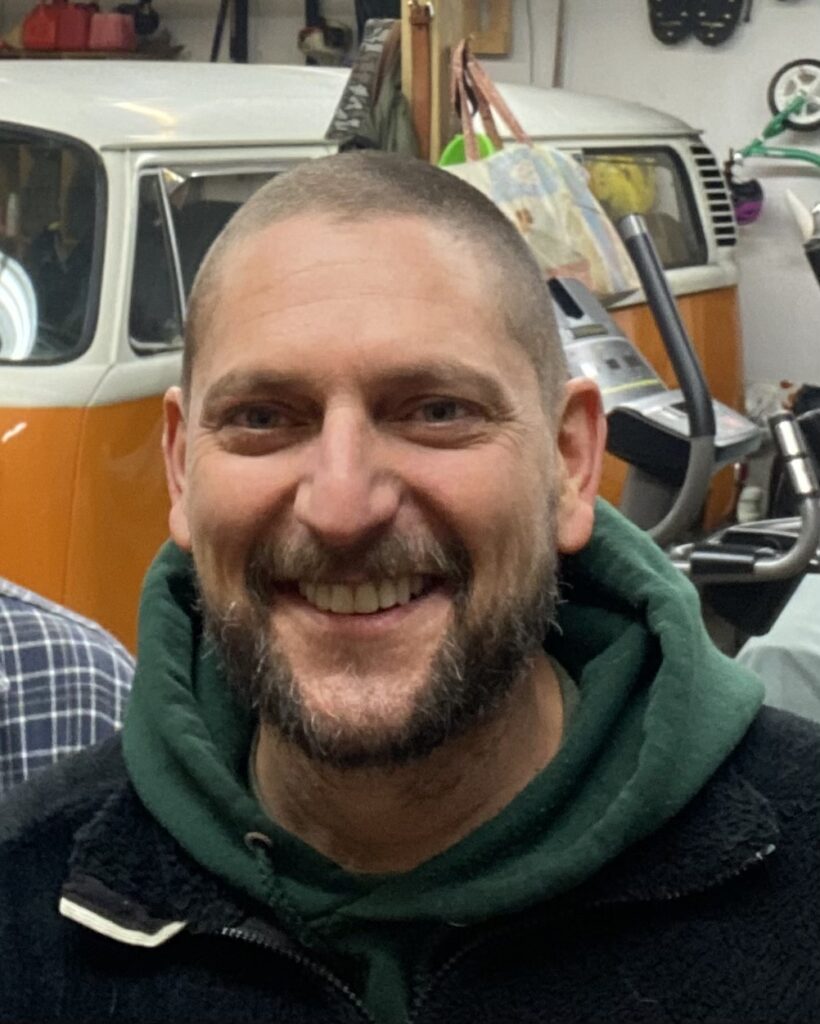 Mr. Dan Treinis
Teacher
Dan has taught Design and Technology Education in the Burlington School District for over 20 years. He holds his Bachelor's of Science from SUNY Oswego in Technology Education, December '96, and a Master's in Environmental Conservation Education from NYU, April '00. Dan was selected as Teacher of the Year for the 2005-2006 school year from the Vermont Technology Education Association, and was honored with the Teacher Excellence Award for the State of Vermont in 2007 by the International Technology Education Association. In addition to his work as an educator, Dan is the owner and sole employee of TreeHugger Woodworks, where he manufactures wooden kitchen tools and other one-of-a-kind custom housewares.  He has sold his work at juried craft shows and farmer's markets around Vermont for over a decade.
Dan loves spending time with his wife, Erica and children, Lila and Benjamin, and tending to his chickens and garden. He also enjoys working on his '84 CJ7, woodworking, hiking and visiting national parks, and reading. Having already accomplished a lifelong goal to visit all 50 states (with Hawaii being #50), Dan's next travel goal is to drive cross-country with his kids in an RV, and go fossil hunting in Wyoming and Montana.
In-Person Informational Sessions
February 22, 2023 – I. 5-6 p.m., II. 6-7 p.m.
2 Gregory Drive, South Burlington
About the Program
Students in this program will learn the fundamental aspects of manufacturing, engineering, and design processes through both academic and hands-on work. A number of projects will be completed throughout the year which are specifically designed to build the students' ability to conceptualize a product, design that product, make that product, and, subsequently, evaluate the process.
Throughout the course of year 1 (eleventh grade), students will focus on the following areas:
Precision measurement: imperial and metric
Technical drawing: 2D and 3D
Design and drawing for production: 2D and 3D
21st century manufacturing: lasers, CNC milling, 3D printing
The design process and problem solving through engineering
Soldering and introductory electrical engineering
Students will have the opportunity to earn Industry Recognized Credentials in safety through OSHA-10 and Machining I training courses. Students also have the option of participating in annual SkillsUSA competitions.
Follow this link for the Advanced Manufacturing Programs CTE Proficiency Summary as detailed on the VT AOE website.
Level 1 IRCs: OSHA 10 and Introduction to Machining - these are offered in year 1 of AMID (11th grade). Level 2 IRCs: OnShape (3D modeling software) Certification and OSHA 30.
Advanced Manufacturing, Innovation and Design Occupations
Process Technician
Machinist
Welder
Assembler
Quality Control
Weld Inspector
Equipment Sales
Business Owner
Custom Fabricator
Construction Worker
Engineer