Your Instructor(s)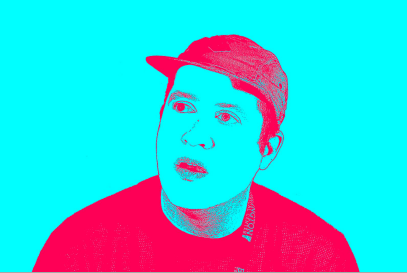 Jason Raymond
Digital Media Lab Instructor
Jason has been teaching the Digital Media Lab since 2015 and is a certified CTE instructor. Jason has masters degrees in Education (M.Ed, University of Arkansas, Little Rock), and  Advertising (MA, The University of Texas), and bachelor degrees in Creative Writing and  Media Arts (BA, Bennington College) and Psychology and Marketing (BS, Easter Michigan  University). In addition, Jason taught field and studio production at Tualatin Valley Community Access  (TVTV) in Beaverton, OR. He also taught English and Broadcasting at Dunbar Middle  School in Little Rock, AR, where his students participated in the PBS Student Reporting  Labs with schools from across the country. Jason also serves on the Vermont Production Collective and Media Factory boards, and was the former film programmer for the Hot  Springs Documentary Film Festival.
About the Program
Digital Media Lab is the place for students who are interested in filmmaking, photography, audio production, podcasting, VFX, and emerging media.
This program provides an introduction to digital media production with a focus on filmmaking, audio production (including beat making, working with DAW software, producing music), podcasting, photography, VFX, and emerging media. The classroom environment provides a mix of drama, art, music, and technology. Students in this program engage in projects ranging from filmmaking to sampling music and ambient sound to syncing kinetic type to music and designing digital FX for an action sequence. DML is a project-based learning structure, where students work both independently and in groups on a variety of media projects.
CREDENTIALS, CERTIFICATES, WORK-BASED LEARNING AND LEADERSHIP OPPORTUNITIES
Portfolio; National Technical Honor Society; SkillsUSA
High School credits Available:
Year 1- 3 Elective Credits
Year 2 – 2.0 Elective Credits and 1.0 Science
Credit Opportunity for 9 additional College Credits
Dual Enrollment/College Credit Opportunities
Introduction to Adobe Creative Cloud (3 credits)
Introduction to Technology in Music (3 credits)

Digital Filmmaking I (3 credits)

Digital Filmmaking II (3 credits)

Digital Photography I (3 credits)
Follow this link to the CTE Digital and Visual Arts Programs Proficiency as detailed on the VT AOE website.
Digital Media Lab Occupations
Actor
Advertising producer
Assistant Editor
Assistant Photographer
Cinematographer
Digital Audio Technician
Digital Graphic Artist
Digital Imaging Manager
Digital Video Editor
Director
Film/video editor
Lighting technician
Multimedia Designer
Production coordinator
Promotions specialist
Public Relations Manager
Radio DJ
Runner, film/video
Script Supervisor
Sound technician