Your Instructor(s)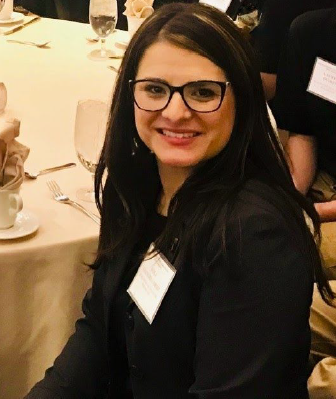 Rosa Giangregorio
Rosa is the Criminal Justice Instructor at the Burlington Technical Center. She is a mother of three, a United States Air Force veteran and a former Special Agent.
Rosa is a native Spanish speaker. She began her military service in the United States and also served in military bases located in the Netherland Antilles, the Middle East, South, and East Asia and in Europe.
Rosa holds a Master's degree in International Criminal Law and Justice from the University of New Hampshire's Franklin Pierce School of Law and a Bachelor of Arts in Criminal Justice from the University of Nevada, Las Vegas. She is currently pursuing a Certificate in Teaching and Learning from Norwich University.
Rosa is a graduate of the Federal Law Enforcement Training Center's Basic Criminal Investigator Course and has advanced training in Forensic Child Interviews, Sexual Assaults Investigations, Economic and Environmental Crimes and National Security Investigations.
Rosa has a passion for learning and hopes to inspire her students to develop independent and lifelong learning habits.
About the Program
This program provides students with an introduction into careers in a variety of fields related to criminal justice, corrections, homeland security, juvenile justice, rehabilitation services and victim advocacy, and law.
Units of study include the history of law enforcement, the court system, juvenile law, ethics, criminal law, criminal procedures, interview and interrogation, defensive tactics, criminal investigation, corrections, forensics and investigation, to include evidence identification, collection, and analysis.
Field trips, guest speakers, and the use of industry-specific equipment and simulated crime scene investigations involving guest experts allow students to study modern techniques and procedures in real-world scenarios using industry-standard equipment are some of the practical experiences provided that enhance classroom learning and are an integral part of the curriculum.
Hands-on learning is an important part of the program, with students directly engaged in learning, preparing, practicing, and demonstrating their knowledge and skills in criminal justice and law.
FEMA, American Red Cross certifications; National Technical Honor Society; partnerships with local and state agencies, Air Nat'l Guard Security Forces, TSA High School credits available include: Year 1- 3 Elective Credits Year 2 - 2.0 Elective Credits and 1.0 Social Studies Credit
In-Person Open House Dates
February 15, 2022 – 6:00-7:00pm
29 Church St., Burlington
Enter at 110 Cherry St., lower level
Virtual Open House Dates and Links
Homeland Security and Criminal Justice Occupations
Law enforcement
Military
Lawyer/paralegal
Corrections
State and Federal Agencies
Probation/parole
Private security/investigations
Insurance industry