Your Instructor(s)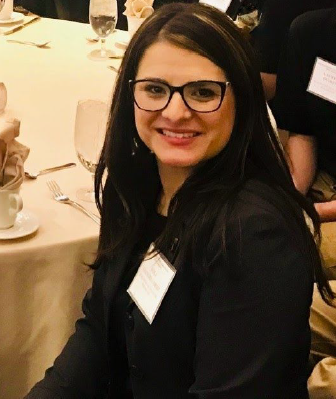 Rosa Giangregorio
Rosa is the Homeland Security/Criminal Justice Instructor at the Burlington Technical Center. She is a mother of three, a United States Air Force veteran and a former Special Agent.
Rosa is a native Spanish speaker. She began her military service in El Paso, Texas and also served in military bases located worldwide. Rosa's awards and decorations include, Air Force Commendation Medal (2 devices), AF Achievement Medal, AF Outstanding Unit Award, AF Good Conduct Medal (1device), National Defense Medal, Armed Forces Expeditionary Medal, Global War on Terrorism Service Medal, Korean Defense Service Medal, AF Longevity Service Medal (1 Oak Leaf Cluster), and the Air Force Training Ribbon.
Rosa holds a Master's degree in International Criminal Law and Justice from the University of New Hampshire's Franklin Pierce School of Law and a Bachelor of Arts in Criminal Justice from the University of Nevada, Las Vegas and a Certificate in Teaching and Learning from Norwich University.
Rosa is a graduate of the Federal Law Enforcement Training Center's Basic Criminal Investigator Course and has advanced training in Forensic Child Interviews, Sexual Assaults Investigations, Economic and Environmental Crimes and National Security Investigations.
Rosa has a passion for learning and hopes to inspire her students to develop independent and lifelong learning habits.
About the Program
In the Criminal Justice program, students will be introduced to a variety of fields related to law enforcement, corrections, forensics, homeland security, emergency preparedness, juvenile justice, victim-services and law. As they explore contemporary issues in criminal justice and homeland security, students will gain insight into the ethical and legal obligations that will guide their conduct as future professionals in their field of interest.
Field trips, guest speakers, the use of industry-specific equipment, simulated crime scenes and real world scenarios, will not only enhance classroom learning, but increase the foundational knowledge and skills needed to tackle the needs of a changing world.
Student learning culminates in the application of technical skills at state-wide competitions and through participation on nationwide campaigns, allowing them to strengthen their practical skills and competencies while raising awareness in drug prevention, individual preparedness and other matters pertaining to national security.
Follow this link to the CTE Law Enforcement, Public Safety, Emergency and Fire Safety Programs Proficiency Summary as detailed on the VT AOE website.
FEMA, American Red Cross certifications; National Technical Honor Society; partnerships with local and state agencies, Air Nat'l Guard Security Forces, TSA. | High School credits available include: Year 1: 3 Elective Credits, Year 2: 2.0 Elective Credits and 1.0 Social Studies Credit. | Dual Enrollment Credits Available: CCV Fast Forward: 3.0 Intro to Criminal Justice, 3.0 Forensics and Crime Scene Investigation. RVTC: 3.0 Criminal Law.
Criminal Justice Occupations
Law enforcement
Military
Lawyer/paralegal
Corrections
State and Federal Agencies
Probation/parole
Private security/investigations
Insurance industry