Your Instructor(s)
Linda Randall
Linda is an expert in the field of early childhood development and interpersonal communication. Linda graduated from the University of Vermont with a BS in Elementary Education and M. Ed in Special Education. In 2002, she earned an endorsement in Career Technical Education- Education and Training. Since 2001, Linda has been creating authentic personalized learning pathways for students of all ages.
As the instructor for the Human Development program, Linda is responsible for developing authentic, interactive, hands-on learning experiences by utilizing new technology, creativity and an advance vision to touch all areas in the field of human services. Prior to her tenure as the BTC Human Services Instructor, Linda served as Director of Kids & Fitness, first at the Essex location, and then moved to the larger South Burlington location where she established a half-day kindergarten program, after school program, vacation camps and summer camps for children 6 weeks to 9 years old. Linda rounds out her expertise with her experience as an early interventionist and marketing director.
Your Instructor(s)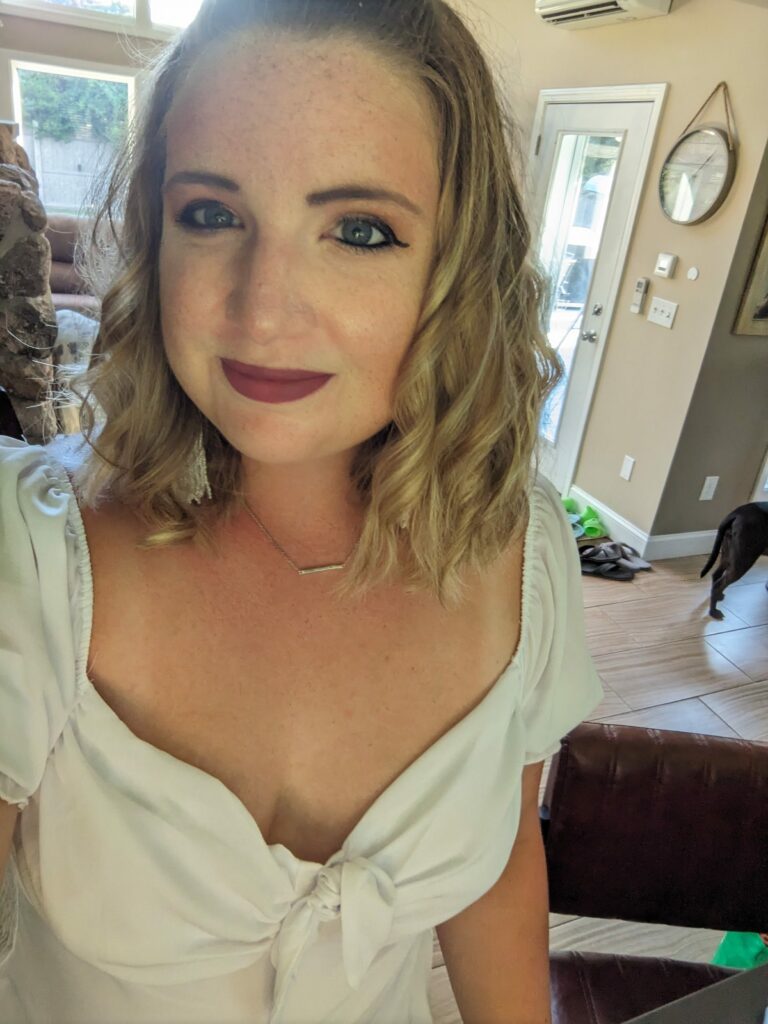 Rebecca Shute
Becca is a seasoned elementary educator with deep knowledge of literacy development and equitable teaching practices. Becca holds multiple teaching endorsements, including: Early Childhood Education, Elementary Education, Reading and Language Arts Specialist, and Career and Technical Education – Education and Training. After earning her Master's degree in Education, Becca is looking forward to leading the next generation of compassionate and knowledgeable educators and leaders using her own experience, skillset, and love for teaching.
As the Lab Supervisor for the ETL program,
Becca
helps students make connections with educators and young learners to put their learning into action. She guides BTC students in developing meaningful learning experiences for young students, as well as understanding developmental continuums and reflecting on their own teaching practices while learning from and observing educational experts in action. Connecting with the field of education so closely in this way will help put BTC students on the path to success in their future careers.
About the Program
The Education, Training and Leadership program prepares students for careers in a wide variety of educational settings. Students who complete this two-year program will be equipped to pursue various careers in education, ranging from early childhood development to administrative and leadership positions.
Our innovative, grow-your-own educator model provides the student with the flexibility to pursue their chosen pathway within the field through meaningful, hands-on experience on-site at Edmunds Elementary and Middle Schools, and at participating K-12 schools throughout Chittenden County. Students in the program have the opportunity for paid work-based learning and will earn a range of industry recognized credentials, and up to 12 college credits at participating Vermont colleges.
---
**Through 2026, the McClure foundation has generously offered to pay 100% of tuition for one academic year for students completing their AOS degree in Early Childhood Education at CCV. Students attending the Educational Training and Leadership program beginning in 11th grade are ideally positioned to take advantage of this opportunity.**
Follow this link to the CTE Human Services, Childhood and Teacher Education Programs Proficiency Summary, as detailed on the VT AOE website.
---
American Red Cross First Aid, CPR & Automated External Defibrillator Certification, Infant, Child and Adult; First Aid Bloodborne Pathogens, Mandated Reporter Training; SkillsUSA, National Technical Honor Society; 12 college credits available through CCV: Introduction to Early Childhood Education, Curriculum Development for Early Childhood Education, Communication in the Early Childhood Education & Afterschool Workplace, Intro to Human Services High School credits available include: Year 1- 3.0 Elective Credits Year 2 - 2.0 Elective Credits and 1.0 Social Studies Credit Opportunity to earn up to 12 College Credits
Education, Training & Leadership Occupations
Educator
Social Worker
Administrator
Career Counselor
Sociologist
Psychologist
Personal Care Attendant
Counselor (crisis, mental health, domestic violence, grief, substance abuse)
Human Resource Specialist
Community Outreach Specialist
Occupational Therapist
Anthropologist
Health Educator