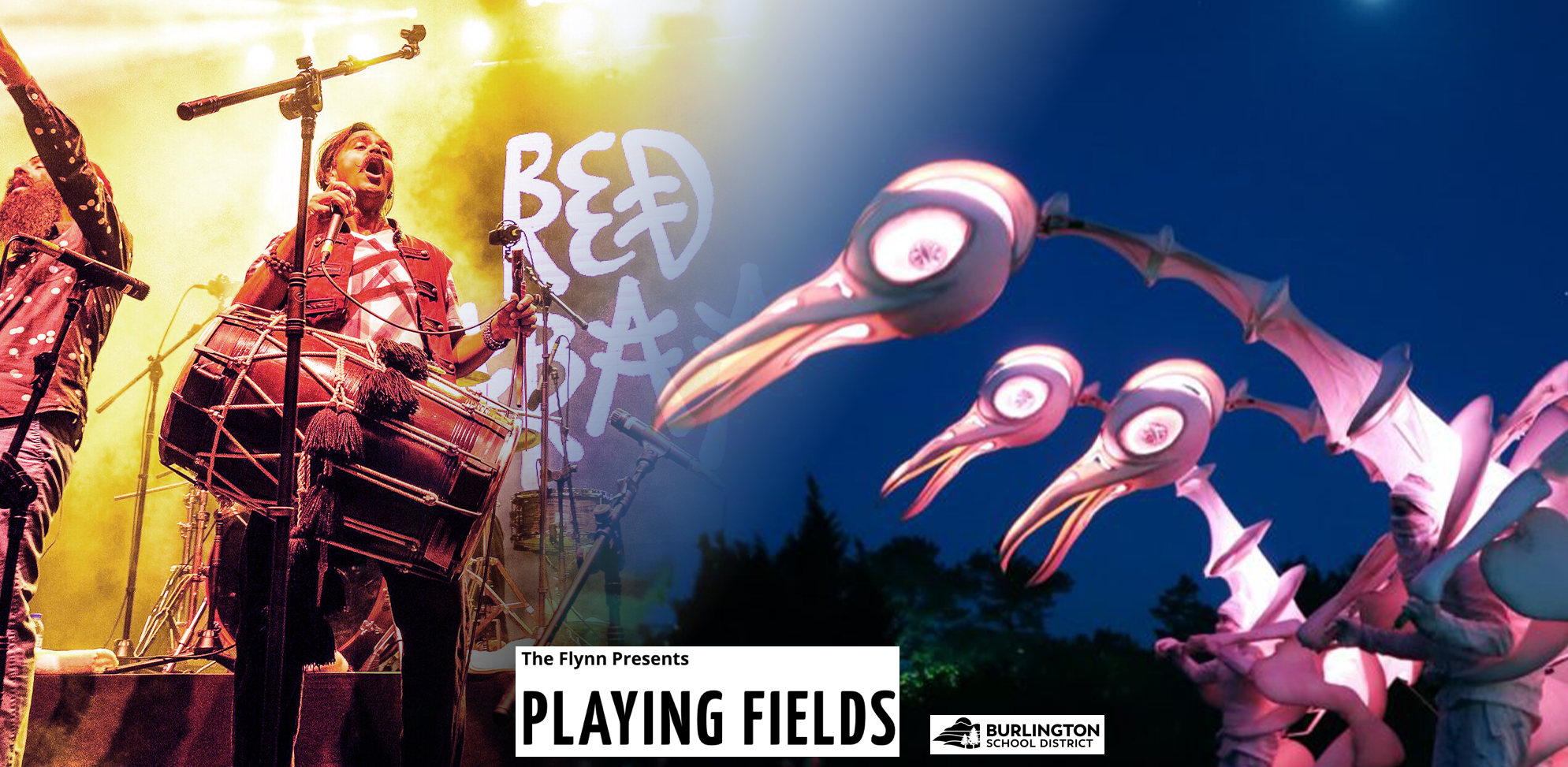 BSD is thrilled to partner with The Flynn to present a new community project called Playing Fields, a FREE multimedia community event held at local schools.
Playing Fields is a "welcome back" party after the summer months that celebrates schools as community centers. This project brings together music and public theater in an open field to create an exciting, communal atmosphere where students, teachers, staff, administrators, families, friends, neighbors, and anyone else in the community can join in the fun.
This inaugural event features live music by the energetic world-music band Red Baraat and a simultaneous performance by the mysterious, luminous Birdmen, a large-scale street theater exhibition from the Dutch company Close-Act.
https://www.flynnvt.org/Events/2022/9/Playing-Fields
This event is family-friendly and completely free to all. Feel free to bring chairs and food. The Concession Stand will also be open, with special thanks to Seahorse Pride who will be donating profits to the BHS/BTC 2025 project.