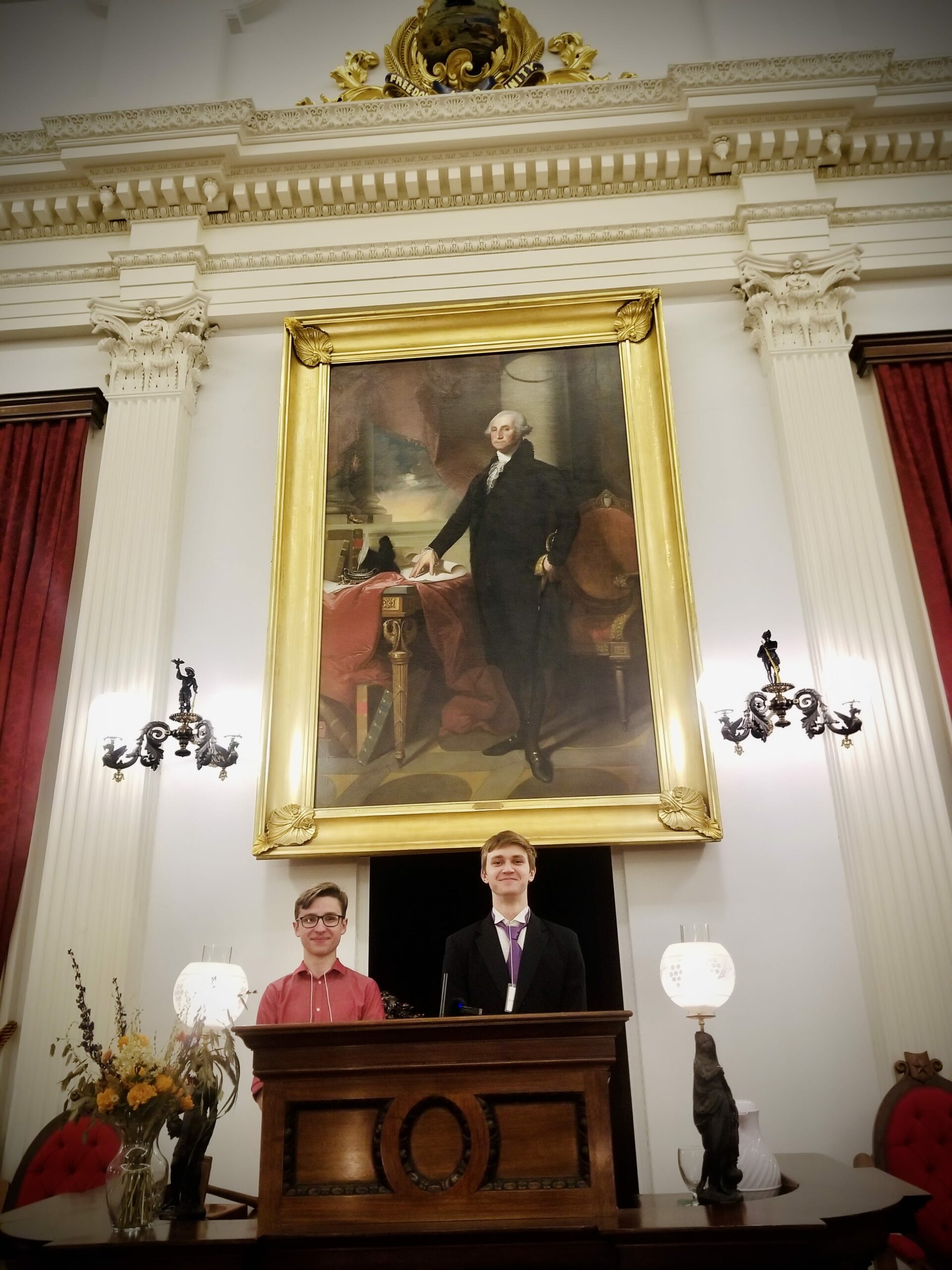 BTC has two new Presidential Scholars: from Design and Illustration, Hayden Jessiman (MMU) and from Digital Media Lab, Anthony Rizvanov (EHS). On Monday, January 30th, Anthony and Hayden were honored with their awards at the Vermont State House.
 We are incredibly proud of you, Anthony and Hayden! Your hard work and dedication is beyond inspiring, and we are so grateful to have you both as part of our BTC community. We also want to celebrate the support of your talented instructors here at BTC, as well as the ongoing dedication and commitment from your sending school communities of MMU and EHS. The collaboration between sending schools and career & technical centers provides students with broad and diverse educational pathways, and we are honored to be a part of supporting our students as they pursue their passions and achieve their goals. Seeing the accomplishments of students like Hayden and Anthony really shines a spotlight on the beauty of this collaborative model. A huge congratulations to our 2023 Presidential Scholars, and we can't wait to see what you do next! 
Check out the links below for more information on the awards event, and visit the program Instagram pages @btc_designandillustration, @btc_digitalmedialab and @burlingtontechnical center for more photos and details.
https://www.wcax.com/video/2023/01/31/vt-students-recognized-2023-presidential-scholars-ceremony/
https://www.mynbc5.com/article/vermont-seniors-recognized-as-2023-presidential-scholars/42713927