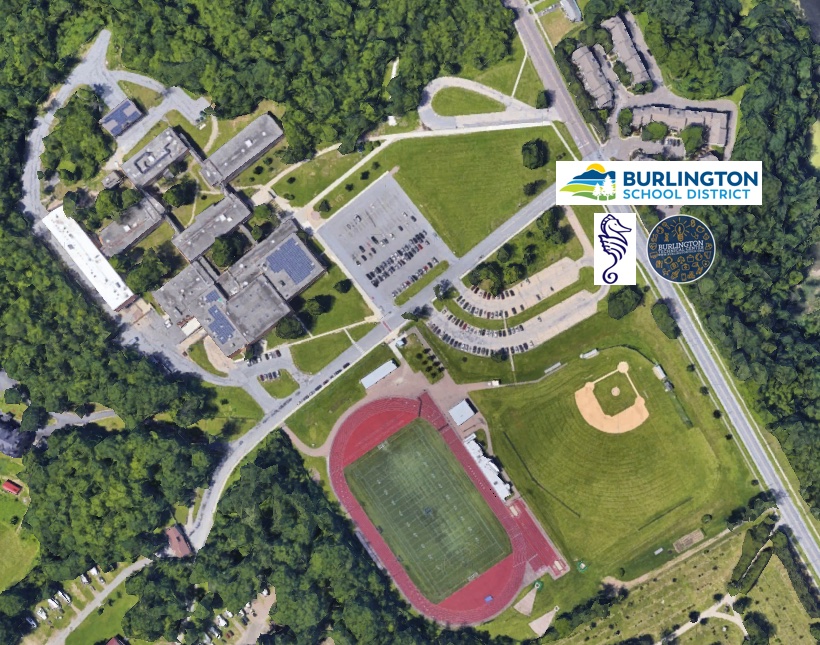 March 1, 2022
Good afternoon Burlington families and staff,
First, thank you to everyone who voted today. On behalf of the board and our team here at BSD, we appreciate your support and engagement. As you may remember, we made a deliberate decision not to make significant adds to our budget due to the pandemic's impact on our community, the recent reappraisal, and the fact we will be placing a bond on the November ballot to support the construction of a new high school and technical center.
I'm writing today because I am excited to let you know that BHS/BTC 2025 Design Team is now prepared to present a first range of cost estimates for this project at tomorrow night's board meeting. This is slightly ahead of schedule and so I want to make sure that you are aware that preliminary figures are available on BoardDocs and will be presented.
This project cost range represents a first general estimate based on typical construction-per-square-foot cost data and other standard development-related fees and costs such as architectural, site, engineering, and consultant fees. The next phase of the project will be to take these preliminary estimates and use them to develop design options for the building. (See below for our Proposed Next Steps Timeline.)
That said, our first, best estimate is that a new high school and technical center will cost between $161 and $207 million, with $161 million based on a building size of 273,040 square feet, and $207 million based on a building size of 315,850 square feet. It is important to know that the cost range above does not include costs associated with demolition or abatement of the contaminated buildings, materials, and soils currently on the property, which is estimated to be in the range of $26,046,000 to $29,264,000.
As we move forward with the BHS/BTC 2025 building project, I want to reiterate that I am committed to providing our students, staff, and community with an accessible, sustainable building that supports deep learning, and we will be working hard to ensure Burlingtonians do not have to bear the full cost of this project. We have already set aside more than $11 million to support this project, I will be reaching out for State and Federal support, and we have begun formalizing partnerships that will allow us to pursue fundraising efforts like grants and donations.
I invite you to join tomorrow evening's board meeting to learn more. The meeting starts at 6 PM and you can join us in person at Hunt Middle School or virtually via Zoom or our Facebook page. You can also visit the BHS/BTC 2025 webpage to learn more about the project, sign up for updates, provide feedback, and offer fundraising support.
Thank you again for your continued engagement and support.
Tom
Proposed Next Steps Timeline
March 2: Present program options and high-level cost estimates to School Board
March 18: Draft conceptual design options completed
March 28: Final conceptual design options and project cost estimates completed
April 5: Present conceptual design options and project cost estimates to School Board
April 12: Public forum – Present conceptual design options
April 21: School Board choose a conceptual design for next phase of design
Summer 2023: Construction Begins
Summer 2025: Grand Opening