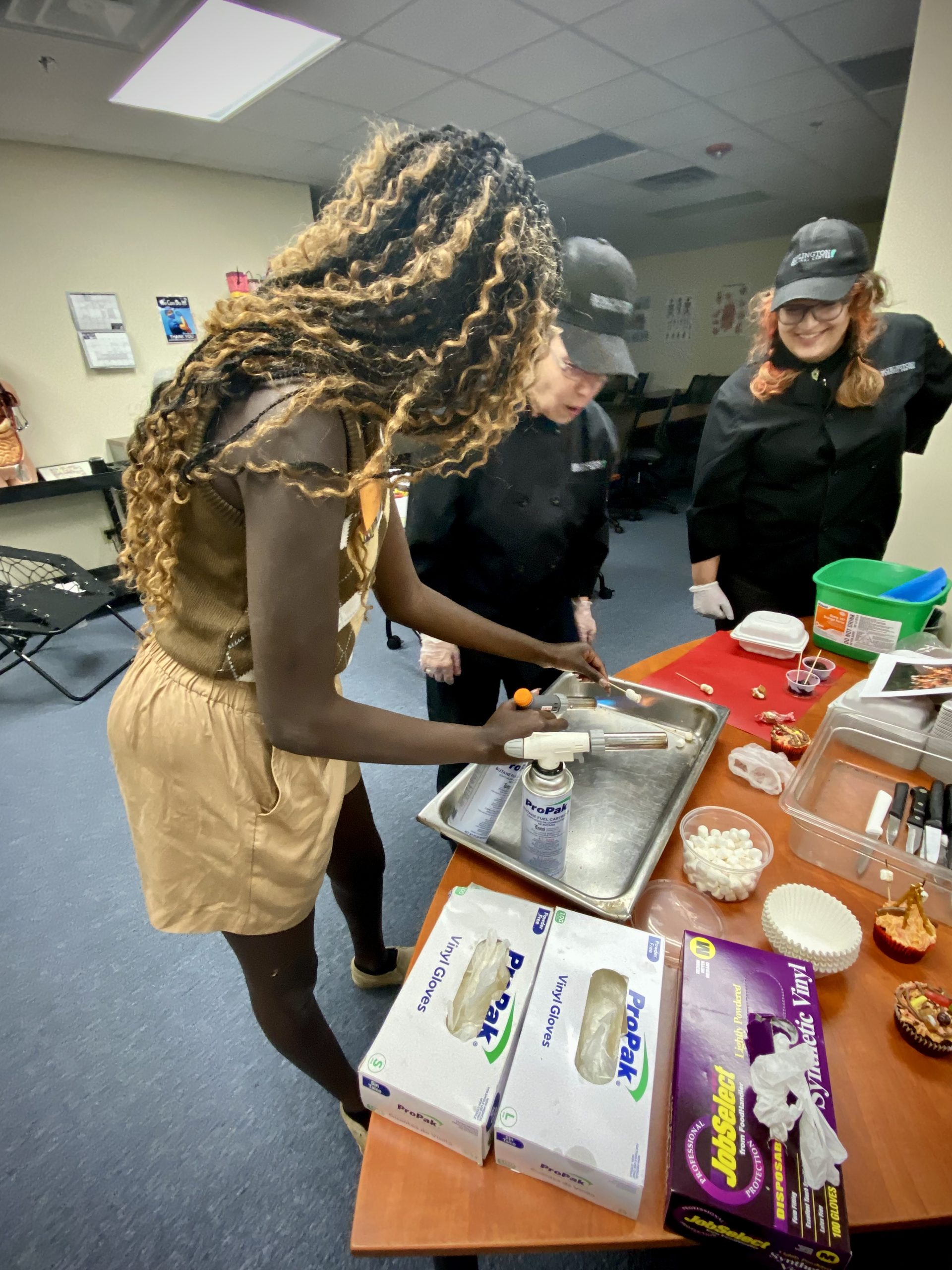 This year's Career Challenge Day @ BTC was a blast! If you haven't heard, Career Challenge Day is a career exploration event designed specifically for female and gender-expansive students in grades 6-9, hosted by Vermont Works for Women. On Wednesday, May 11th, approx. 87 middle school students from BTC's sending schools visited two BTC locations to attend hands-on learning and discovery activities led by our amazing instructors. The following programs welcomed students: Auto, Aviation, Culinary Arts, Design & Illustration, Homeland Security & Criminal Justice and Pre-Tech. Students learned how to check tire pressure, use print-making machinery, take fingerprints and so much more!
Thank you to our BTC instructors for creating these engaging and meaningful learning opportunities. VWW, we are so grateful for all of your hard work and for our continued positive and collaborative relationship. Finally, thank you to all of the students who attended the 2022 Career Challenge Day @ BTC, and we hope to see you again soon!
To learn more about Career Challenge Day and all of the work that VWW does, visit their website here.